How to use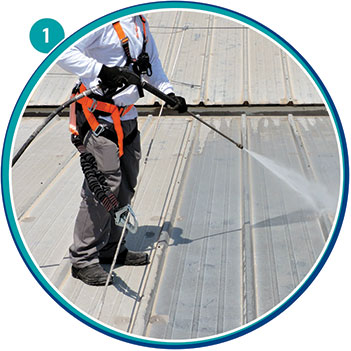 Wash the roof using a 4000-PSI pressure washer and 4 gallons per minute.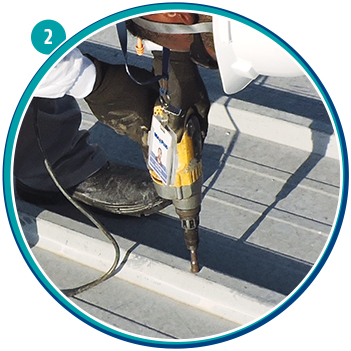 Retighten all attachment points (screws), replacing them if necessary.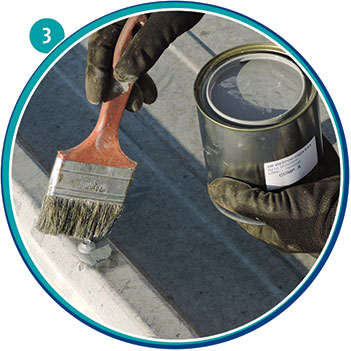 Anti-corrosion treatment of screws using MAX RUST. In case of corrosion pits in tiles, they will also be treated with the same primer.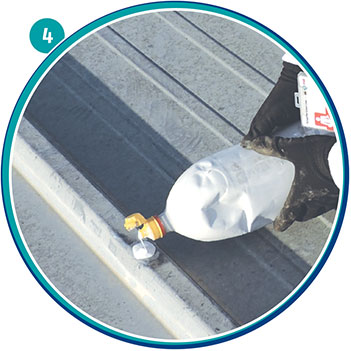 Waterproofing of all screws and cracks, if any, with MAX PROOF.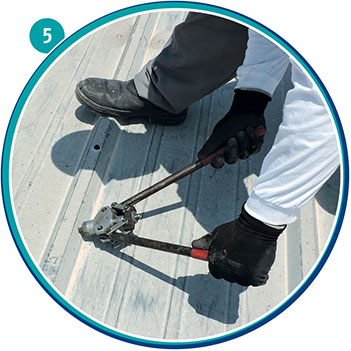 Rivet longitudinal joints every 40cm.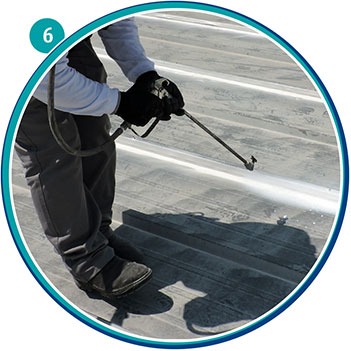 Apply the first waterproofing coat on tile overlapping, both on transversal and longitudinal tiles, using MAX PROOF.
Apply a polyester fabric for mechanical strength over the first coat of MAX PROOF.
Apply a second coat of MAX PROOF over the polyester fabric. After this step, the roof will be sealed and totally waterproof.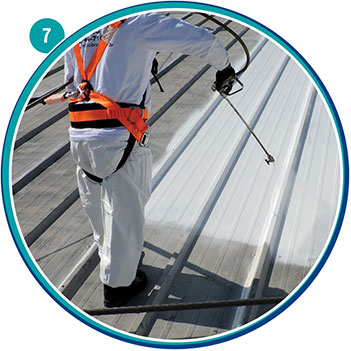 Apply two coats (600g/m2) of thermal insulator MAX THERM in order to eliminate the thermal shock of the roof surface and reduce the internal tile temperature between 22°C and 24°C. Consequently, the ambient temperature of the environment will be reduced by 6°C to 8°C, not considering the internal heat generation.
Apply the system using Airless Graco GM-833 Spray Painting Machine. The pressure washer and the paint machine, must be at ground level. Only hoses and painting guns must be on the roof.